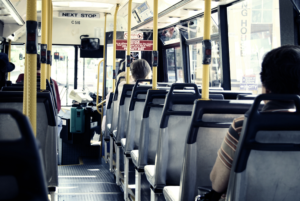 Today was a long day. I got into work early, had another full day of endless meetings and finally left late. I had another meeting to go to after work for the cable TV station which I am a Board Member and volunteer. After that meeting was over, i had to stick around to trouble shoot an issue that has come up with one of the editors.
To Recap… after a 10+ hour day with lunch at my desk, an hour commute home, an 1+ Board meeting, followed by an hour of trouble shooting, I am tired. On top of it all, the problem with the editor is not even fixed!
Sounds like a miserable day? People are always asking me how I stay so positive. With a day like this, am I still cheery and nice? Well, here is my secret. Regardless of what I am doing, or what is happening to me, I always have fun. I keep my sense of humor even if I am complaining 🙂 Also, I focus on the good things that happen – I have talked about this before!
Even though there is still a problem with the editor, I am happy and grateful that I was able to trouble shoot the issue and discover where the problem has originated! How awesome is that? I am happy about that! Focus your energy on the good things, and the 'not-so-good-things' will not bother you as much.
Well, as I said, I am tired. So I am going to call it a night! (does this even count as a blog entry? Let me know what you think – leave a comment!)
Be Well.
Sign up for the Gratitude Quote of the Day at:
www.AllAboutGratitude.com