Express Your Gratitude with Legos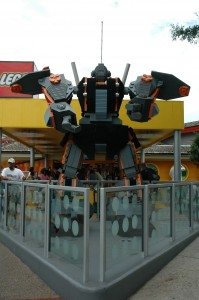 Certain childhood toys bring me lots of gratitude when I reminisce about them. A few of my favorite games growing up were Battleship, Stratego, Mastermind, and of course, some of the classic games like the Game of Life, Chutes and Ladders, and, Sorry!
I still enjoy playing with some of these games when I get the chance. One of my favorite things to play with were (and always will be) LEGOs! To this day, I have a blast playing with those little bricks of plastic.
When I am down in Florida, I enjoy going to the Lego Store that is located in Downtown Disney (oh the love, joy, and gratitude flow when I am down there!) Even though there is a store locally at the mall by my house here in NJ, it certainly does not compare to the Flagship store in Lake Bueno Vista! They have all sorts of the little building blocks out for people of all ages to create, build, and have fun. There are life-sized statues made of Legos and even have giant Transformers made out of Legos!
I recently saw this video about Legos and it demonstrates how you can be creative when you start playing with them! The only limit on what you can create is your imagination! It sounds cliche, but it is true! Give 100 different people a couple handfuls of these miniature building materials and you will get 100 different creations!
How often do you let yourself go and be creative? Are you grateful for being creative, for having the ability to simply make something out of little pieces of plastic? When was the last time you thought about how awesome your abilities are? Go and express your gratitude for your abilities!
What games and/or toys did you love as a child? When was the last time you played with it? I certainly am not ashamed about enjoying myself building and creating something with Legos. There have been times I expressed my gratitude with Legos. There were times I expressed my sadness with Legos. There were times I even express my desire just to have fun with Legos.
Be Well.
Paul.
The Gratitude Guru