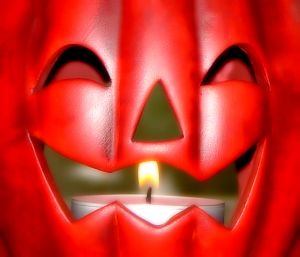 Yesterday was Halloween in the US (and other countries). We had 2 Trick or Treaters come to our house! That is an increase from last year of an infinite percentage! Last year we had no visitors!
I was teaching at the college on one of my favorite holidays of the year, but I was told that a 5-year old and his younger brother, a 2-year old, came to the door and exclaimed the traditional, 'Trick Or Treat."
They received handfuls of candy each (after all, if any candy was left over, it would be ME to eat it all…) and they smiled from ear to ear! They hit pay dirt at this house!
As they were walking away, they were saying,'Thanks!' over and over (along with 'Bye-Bye'). It is great to see expressions of gratitude and thanks at such a young age, especially when it not prompted by Mom or Dad ("What do you say?")
I am grateful that they stopped by! Sometimes it is fun to notice the gratitude for the silly things that simply make you smile.
Seeing that today is November 1st, some say this is the start of the Thanksgiving season. The big celebrated day of Gratitude is only 23 days away!  Why not start a new practice of expressing your gratitude for the next 23 days! See what happens when you wake up each morning and list 5 things you are grateful for – as they just pop in your head! No need to keep a formal list (unless you really want to be diligent), just wake up thinking about them. Do the same as you have your eyes closed and are going to sleep.
Give it a shot!
Be Well.
Paul.