Items 221 – 230 which bring more Gratitude to me
Items  221 – 230 which bring more Gratitude to me!
You can see the items from 211 – 220 here.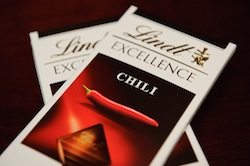 221. The long Thanksgiving Day weekend I am just finishing up!
222. Spending time with family members this past weekend! Even the crazy ones!
223. Lindt Chocolate Chili bar – Mmmmm – I love getting those!
224. Email! Have you considered where you would be today without it? It is one of those things you think, "What did I do before email?"
225. Making vacation plans – I am not sure where I am going – it might be as extravagant as going to Disney with friends (they have 3 daughters 6, 8, and 8 years old!) or just a get away to reflect, ponder, and plan for 2013! Either way, I am excited and grateful!
226 & 227. Speaking of vacation plans, I am grateful for having to take time off before the end of the year! So, I am grateful to have a job and grateful that I have to use up vacation time before the end of the year! "Use It, or Lose It" as they say!
228. Insurance! I received a call today from the Catastrophe Adjuster that came out to look over the damage from the SuperStorm Sandy that recently hit. "The check is in the mail!"
229. Coffee. Each and every morning!
230. I am grateful that you are reading this list! Thank you for taking time out of your day and seeing the simple things in my life that bring me gratitude!
You are invited to list something(s) that brings more gratitude to you by leaving some comments to this posting. Keep in mind that there are no right or wrong answers to the age old question of, "What bring more gratitude to you?" Each person will certainly have different answers.
Be Well. May your Gratitude increase as the day continues on.