Do You Show Gratitude for Everyday Beauty?
My sister just purchased a new camera and sent me this wonderful picture!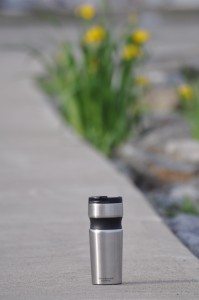 I just had to share it! The depth of field (the coffee mug is in focus, but the background is out of focus) is awesome! The picture is crisp. The thin shadow is striking… So much looks great to me! I am not a pro (like she is) – I don't know what makes this so good, but I think it is stunning!
Remarkably, however, I think that if I saw this on the sidewalk, I would probably take notice of it, but just walk by. So I publicly want to say, Thanks for reminding me to look around, take nothing for granted, and be grateful for everything I see!
Be Well.