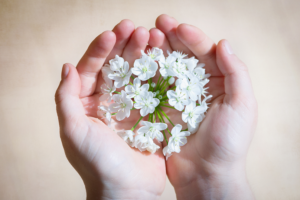 Sachiko Mirata, a scholar of Islam, calls gratitude the first character trait that people owe Allah.
He writes, "Ingratitude is to shut our eyes to the obvious." When we open our eyes to all that is around us, and we contemplate all with a grateful heart, then even the common articles made for daily use become endowed with beauty.
To paraphrase George Washington Carver, "when you love [appreciate] it enough, anything will talk with you."
Be Well.