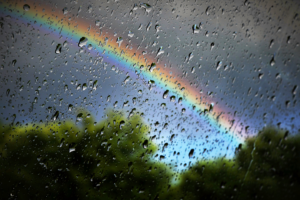 Here in Central New Jersey it is currently raining! I have written about how much I love to sit on the porch when it is raining, but today seems even more special.
This past 2 weeks has brought brought sweltering temperatures and high humidity! The cool temps and the rain are a welcomed respite from what we have been experiencing. The lawns are certainly thankful for getting some water that is deeply needed.
That is all for today's post! I am off to see Toy Story 3 – I re-watched the original Toy Story & Toy Story 2 last night to get me up to speed for today's viewing!
Enjoy your day!
Be Well.