Hour of Power for Gratitude
I was reflecting, feeling the gratitude and I was just about to wind down and do some reading before I called it a day. I was connecting with a few folks on FaceBook tonight and saw a post from Sherry Rogers. She posted: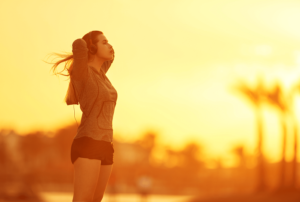 "Anyone interested in joining me in committing to and being accountable for dedicating an hour of power every day for 10 days to your life? What is an hour of power? Whatever blend of meditation, reading and exercise that you fit into an hour time-frame before starting your day. My mentor, Jack Canfield recommends 20 min. of each. Anyone game?"
I met Jack a few years ago (there is a picture of him and I posted on FaceBook); I remember him talking about the Hour of Power. I kept it up for a while – it was great! Personally,
I have difficulty getting all 3 done BEFORE my day starts, but I manage to get them in most of the time. But starting Wednesday, I will be re-committed to give it a shot!
Feel free to leave some comments on your progress or just your thoughts about this!
Anyone else game?
Be Well.
Paul.