I spent the afternoon today working for the local Cable TV station. Well, actually, I was volunteering. As part of the Holiday weekend and my town's 100th anniversary, there was a "Town Picnic" with musical groups playing, people walking on stilts, a balloon guy, an even a snake-skin oil salesman roaming around.
As you may know, I volunteer at the TV station with all the technical stuff – editing the programs, updating the software, ordering equipment, etc. Most of my work is behind the scenes work, but a few times a year, I grab the camera and shoot as well.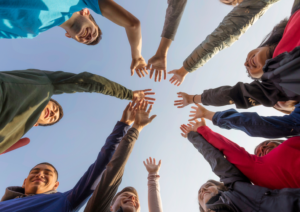 In the case today, I was paired up with 2 others, José and Justin, to mill about the crowds and shoot some film. We were dubbed, "The Three Amigos." We spent the afternoon together getting the job done while we had fun.
So, the point of this entry is this:
1. I am grateful that I can spend time giving back to my community.
2. I am grateful to have good friends. Not just José and Justin, but all my friends and family.
Be Well.