Can you have a copious amount of gratitude for a "Do Over"?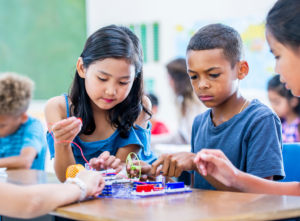 Children do this all the time. If something does not turn out the way they want, they yell, "Do Over!" Do you remember playing Kick Ball in the road? You get a bad kick… What do you do? You yell, "Do Over!" The other team complains a little, but you get another chance. This was a frequent event not only in Kick Ball, but in just about everything children do!
So why then, do adults have such a hard time saying, "Do Over!" Your business not work out the way you wanted? "Do Over!" Did you buy a car that you realized that you did not like? "Do Over!" How about accepting a job that turned out to be something that you were not expecting? "Do Over!" Or my favorite… You write a blog entry that no one comments on… "Do Over!"
There is no need to hem and haw as an adult! Think about it. As a child, who made the rules? The ADULTS! Now we are adults, we can make the rules. Why don't we? Why don't we say "Do Over" more often?
Sure there are "reasons"; we can "rationalize" anything. You cannot call "Do Over" at your new job! You have to be a martyr and stick it out – earn a paycheck (even if you do not like your job???). This is crazy! Did you business "fail"? Who says you cannot start another one. I can hear the average person, "You were not successful at your own business. You cannot try it again!" Why not? Did you stop trying to tie your shoelaces the first time it did not work out? What if your parents stopped you from walking after you fell down the first 100 times!
Come on… If something does not work out today, call "Do Over!" and try it again!
Be Well.