Gratitude For The Next 10 Things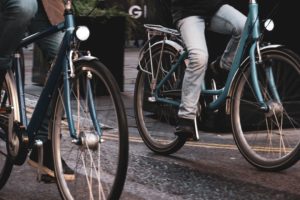 I am just going to continue with the posting of 1,001 Things that bring me gratitude. After today, the 'regular' posts will continue! Onward with the list!
11. I am grateful for my bike ride this past weekend. Already August, it was my first ride this summer (my apologies to Jose for not calling – it was an impromptu ride that NEEDED to be done!)
12. My gratitude increased today as the culmination of a long project at work (started last October) successfully completed! Thanks Team!
13. I am grateful to be planning something secret; You know what it is if it is for you.
14. I am so happy and grateful that I 'discovered' the setting on the sprinkler system for 'Distance'! Ahhh the little things that I can celebrate!
15. I am grateful for the waitress at the diner for making the meal enjoyable! Sunday is "Breakfast at the Diner Day"
16. My WRX (a Subaru!) – many people know how much I love my little scooter!
r
17. I am grateful for the Farmers who grow the organic produce that I pick up each week.
18. My carbonator – I make seltzer water all the time!
19. The cool breeze on the hot day!
20. My iPhone for bringing me the ability (among other things) to know if my FaceBook account is getting hacked! (if you want to know how, click here)
Thanks for sharing these 10 things with me. I hope you will share at least 1 or 2 things that bring you more gratitude! Please click where it says comments above.
Be Well.