Be Grateful. It is Scientific.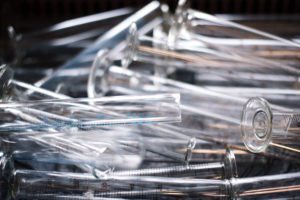 "The single greatest thing you can do to change your life today is to start being grateful for what you have right now." – Oprah
Maybe you are not a big Oprah fan. That is ok. How about science?  I have found study results that have proven that people who express their gratitude daily are 25% happier and significantly healthier than those who don't. (Disclaimer: This came from the internet when I searched for documented evidence. I could not find the actual study).
From my personal experience I would say that 25 is a LOW percentage. Sadness and Gratitude cannot be felt at the same time. If you are feeling grateful, you certainly will be in a more positive and upbeat mood.
Try it out now! Close your eyes and start to mentally list the things for which are you are grateful. See if your mood is elevated! Let me know how it turns out – leave a comment below. (For a powerful experience, actually do this now! Don't just read it and think, "OK – I should do that later." Give it a shot now while it is fresh in your mind.
Be Well.
By the way, you can sign up for the Gratitude Burst at:
www.AllAboutGratitude.com