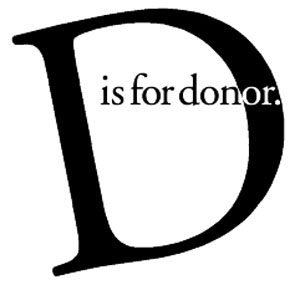 As you may have read, my gratitude is overflowing since I have been selected to be a bone marrow donor. Recently, I have a received quite a few emails inquiring how this process is going. Even though I initially created a Bone Marrow Donation Video to answer many of the questions, I realize that it might be time for an update.
I have been to the hospital for an autologous blood donation. This is a fancy term that means that I donated a pint of blood just like any other blood donor would do. The only difference is that it will only go to me! A special green tag gets
placed on the bag o'blood to indicated that it is not to be given out to anyone else and that it is "Paul's Blood For Paul." You see, when I eventually donate my bone marrow next month, I will get 2 pints of my own blood to help 'refill' the blood/fluids that will be taken from me.
You may be asking, "How do you get 2 pints back if you only donated one pint?" The answer is simple! I will be going back in a couple of days to donate yet another pint of blood so I have it on reserve! 2 Donations for a total of 2 pints. Apparently it is not too safe to take 2 pints out at one time! I tried to be efficient and do it all at once (make 1 trip, get 1 needle, etc.) but the doctors quickly said, 'No!' to that request. I go back on Tuesday to donate another pint of blood. The first pint took me 5 minutes and 2 seconds. Maybe I will try to break the 5 minute mark!
Additional tests for disease were once again performed to ensure that I am healthy and not carrying anything that would be not good for the
recipient 🙂 I passed those tests with flying colors! I received a Clean Bill of Health!
I will be going into the actual procedure 2 days after my birthday! What an awesome birthday present – I get to help someone out who REALLY needs it. This is a present that will certainly bring gratitude to me! I am so happy to be able to help out this person. I don't know him, and I probably will never know. There is no contact between us, nor will there ever be. I am just doing this because I can.
I encourage each one of you reading this to reach out and help someone. It does not have to be as an organ donor, or even as a blood donor. How about just helping someone by listening to them if they need someone to talk to. Or hold a door open for someone who has their hands full. Do something to make a difference, no matter how big or small.
In the end, there is no big or small. You are still making a difference. And when you make a difference to someone, they will have more gratitude as well.
Be Well.
Paul.
The Gratitude Guru