Express Your Gratitude No Matter What
I have a lot of gratitude for all the wonderful subscribers of the Gratitude Burst. Many people have been around for years! However, not everyone sticks around; some decide that it is not for them and they leave the list. A subscriber of the Gratitude Burst unsubscribed yesterday and was kind enough to provide the following reason:
I believe in gratitude but I can't identify to many things that are written because I don't have a plush life, and problems such as those written about seem quite petty in comparison to what many others and myself have gone (and are going) through. I can't travel from coast to coast, I don't see my family hardly ever, I don't live a life of comfort, and missing a bus or a plane isn't the worse thing that could happen to me. I believe in being grateful, but I would identify better with an author who has been abused, suffered hunger and poverty and much more. The author is a good guru for the rich and well-to-d
o.
Honestly, this took me by surprise on a couple different levels. It is an eye-opener to me because I have my own perceptions of what I am writing about, to whom the message is delivered, and the message I am trying to convey. That reader's comments certainly did not align with what I thought I was doing!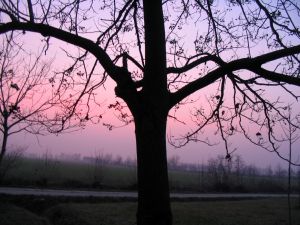 First, I try my best not to speak to a certain economic 'class' of people. I am not targeting the 'Rich and Famous.' I am not specifically reaching out to those experiencing extreme financial difficulties. I have been asked if I am reaching out to various religions – which I do not. My efforts are to reach out to everyone. I am not consciously segregating in any way. If anything, I am speaking of my personal experiences and while that may
align with some groups, I try to be all-inclusive.
Do I have a comfortable lifestyle? I think I do. But that is completely subjective. I am sure there are people that can not imagine living my lifestyle because it is too ordinary, too low key, too plain, and too cheap. On the other side of the argument, I am sure there are people who think I have it made! They see that I have a house and a car. I have a job. It is all relative.
The point I am trying to make is that everything I talk about can (and I think should) apply to where ever you are in your life. You should express your gratitude for whatever you have regardless of how much or how little. I think it is even MORE important to express your gratitude if you feel you have to little in your life.
If you review the Gratitude Bursts, you will see that I try to speak not only about materialistic things, but the more important non-materialistic things as well. I write about expressing your gratitude for your family, your friends,
your health, your spirituality, your life! These are equally, if not more, important that the material things in your life.
Finally, if you are in a 'difficult' place in your life, please have hope! I was really distraught over the comment, "I believe in being grateful, but I would identify better with an author who has been abused, suffered hunger and poverty and much more." I certainly hope that the term identify is just in terms of a rapport. Please do not stay in a place where all your friends and associates are abuse victims, suffered hunger, poverty, and more. If you concentrate on those types of feelings, emotions, situations, or surroundings, you will never be able to move on to the better life that you imagine. You should always be looking for a better life. You should always be trying to achieve more. Do not stifle your life by associating with the same type of people because you will never rise about it.
I would love to hear what your thoughts are on this top
ic. Do you think I am targeting a certain group or area? Please let me know if that is what it seems like! Also, if there is a topic that you would like to see discussed, let me know! Hmmm… I am thinking it might be time for another survey 🙂 Or even another Gratitude Conference Call!
Thank you for reading. Thank you for your support. And, if you decide to leave the Gratitude Burst, please let me know why so I can use your feedback to make it as good as I can.
Be Well.
Paul.
The Gratitude Guru