Gratitude for Sharing in an Email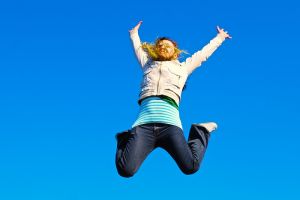 Just before the new year, I wrote a post titled, "Welcome the New Year with Joy And Gratitude." At the end of the short post, I asked the question:
"If you want to be a little more reflective, try answering these Self-Reflection Questions" and followed it with 3 questions. I received many emails from people listing items that bring them gratitude. Even though they were unsolicited, it was a joy to read what brings joy, love, and gratitude to some of you! I want to share some of these lists with everyone here; I am hoping that these lists inspire you. If you would like to shar
e some of your ideas, feel free to leave a comment.
I am glad to welcome each day whether rain, snow or sun
I am thankful to watch my children and grand children grow up
I am blessed with a loving wife who puts up with me in my successes and failures
I am thankful that I can enjoy being a Christian without being persecuted
Some more thoughts:
I am grateful that I am gainfully employed
I am truly blessed for being able to work from home all the time, not just for inclement weather
I am really grateful that my next door neighbor use his snow blower to clear the 3 foot pile of snow pushed there by the town plow drivers
I am grateful to be able to hike with my dogs every day
But most of all, I am grateful for meeting you Paul and your All About Gratitude site to remind me just how blessed I am.
And another!
I am so grateful to have these daily
reminders that help to "set" my daily compass. It doesn't always make it past breakfast, but it is a wonderful way to start the day
I'm grateful for health
I'm grateful that although family problems constantly test my gratitude, I remember that without my family, I would have nothing of value.
I'm grateful that I can finally recognize and try to disengage from negative, energy draining people, although I still need to work on this
I'm grateful to my friends, with all my heart
I hope these ideas prompt some new ones for you!
Be Well.
Paul.
The Gratitude Guru