Does Free Money Bring You Gratitude?
I was looking on one of the United States Government's web sites earlier today when my Gratitude Meter started rising!
Gratitude for Free Money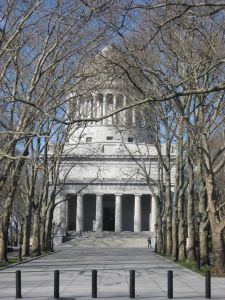 There are a lot of 'scams' and 'programs' out there where you might think you can get money for nothing. You may have seen unofficial advertisements that might have you thinking that the government will give "free money" to essentially anyone for anything. Plain and simple, the government will not give you money just because you ask for it.
In order to help protect you from having your gratitude drop due to false hopes, here are some facts about getting government assistance that some ads may not mention:
The government provides assistance through benefit programs that serve various important purposes, such as job training, nutritional assistance, education, health care and other needs. These are important programs that help educate you – and the more you know, the more gratitude you will have.

In order to receive government assistance you must complete an application and meet specific eligibility requirements as outlined by each program. There are rules and guidelines that you must follow.
Not all assistance programs provide cash payments. Assistance programs that provide payments may have conditions and limitations. Not to worry – they are still available – so start by being grateful for the opportunity to apply!
If you are really interested, you can go to the official benefits website of the U.S. government, www.benefits.gov. You can start your benefits search by connecting
to assistance programs you may be eligible to receive.
Interested in seeing if you are eligible?
Take the confidential eligibility questionnaire. Your answers will instantly generate a list of benefits tailored to your specific needs across all assistance categories. You can also access the Benefit Finder by clicking "Start Here" on the homepage.
Browse Benefits – Have a specific need? Select "Benefits" at the top of the page to browse benefit and assistance programs by category, state, or Federal agency.
Gratitude for Grants
Government grants are awards of financial assistance to an individual and/or organization. Grants are used to carry out a government authorized purpose, and are not provided as personal benefits or assistance. The Benefits.gov website does not provide information on grants. Visit www.Grants.gov to find and apply for grants.
Be Well.
Paul.
The Gratitude Guru