As many of you may know, I have an extensive background in music. I grew up in a musical family – my father was the musical director of many of the original game shows like Concentration and Tic-Tac-Dough as well as being the Musical Director for the soap opera, The Edge of Night. It was a 'natural' progression that I take on some musical prowess as well as a love of music.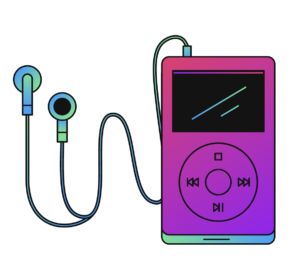 With that said, I have a large music collection. With the invention of the iPod, I naturally gravitated toward purchasing one (or two. Ok Maybe three. Or some other number of iPods). My everyday workhorse model is an old 60-gig iPod that travels with me where ever I go. 60 gigs is a lot of music to carry around, and I certainly am grateful for having it. It allows me to have a diverse collection of tunes regardless of what mood I am in at the moment.
I started to change some of the music I have had on there and give it a fresh perspective. Not a big deal, but it gives things a "newness". It was such a simple act and provides so much joy!
What can you do that is easy that will provide a lot of joy to you?
Be Well.
Sign up for the Gratitude Quote of the Day at:
www.AllAboutGratitude.com