Gratitude for Telling The Truth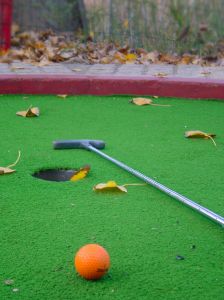 Are you grateful for telling the truth? Or, do you try to get away with as much as you can, thinking that it won't hurt you very much? A friend of mine in India sent me this story.
A friend tells me the story of a father who took his two boys to play mini-golf. At the ticket office, he wanted to know the price.
– Five coins for adults, three for those over six years. Under six years entry is free.
– One of them is three, the other seven. I'll pay for the oldest.
– You are silly – said the ticket seller. You could have saved three coins, saying that the oldest was under six; I would never have known the difference.
– That may be, but the boys would know. And they would remember the bad example forever.
Children pick up on so much. What are you 'telling' your children by your actions? Is it something you are proud of?
Be Well.
Paul.