20 Words That Will Change Your Day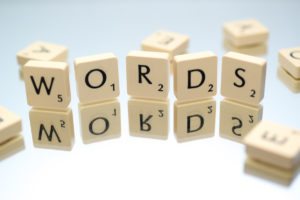 I have been taking things slow and getting back to my old self as I heal from my surgery. I always think I can do more than I 'can' and probably push myself a little too much at times. Personally, I think that is the way to continually grow and improve, however, that may not necessarily be the case with recovering from surgery.
With that in mind, I am going to re-post something I read – and you should get ready because it applies to everything, not just athletics!
Here are 20 words that will change your day:
New beginnings!
Perspective is key!
Be your best!
Live actively!
Make daily deposits!
Minimize obstacles!
Optimize solutions!
Maximize performance!
Avoid excuses!
Do better!
Love conquers all!
Thank you!
What a great list! I have printed it out and have it posted at my desk!
(Note: The original post was on Richard Harris' site, Get Ready Athletics – however, this site is no longer there.)