Today's Quote discussed the differences between providing assistance to a cause by:
* writing a check and providing financial resources, and
* helping out by volunteering your time.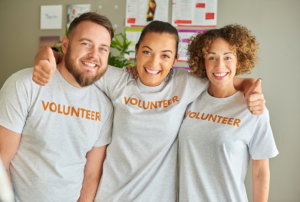 Both are needed, but providing your time is a greater commitment and will serve not only the organization better, but it will be better for you. When you volunteer you will get a feeling of satisfaction and reward. You level of gratitude will increase.
Do you volunteer? Why? How do you feel when you do it? Please share your comments by clicking on the Comments link above.
Be Well.
Sign up for the Gratitude Quote of the Day at:
www.AllAboutGratitude.com