We have a special treat today – my good friend, Sheryl Siler, has written today's article! She is awesome and has a lot of great things to say. I know you will enjoy it!
Another stop on the "Spring Forward" Blog tour and I am overjoyed I get to hang out here at All About Gratitude with my friend Paul. I am also touched at the lightness you can bring to a room Paul with your comedic relief! Whoo hoo!
You see Paul really does seize a moment and is grateful within it. Paul you rock!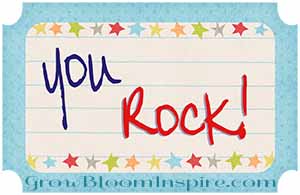 It is so easy to get all caught up in ourselves.
I know I can do it.
I have items on my "To-Do" list that must get done. There are situations that need to get figured out.
But being wrapped up in myself can be like putting blinders on.
I start to easily take for granted the wonderful cup of coffee my husband brings me. I may not notice how incredible my daughter is as she asks the little boy in the elevator if he wants to push the button.
Are your blinders on or are you noticing the wonder around you in everyday life?
There is another thing that tends to happen when I get all caught up with myself, I also realize I notice more of what is wrong!
I start to see things in a more negative light? It is almost like a slight case of being like Eeyore….a woe is me kind of attitude starts to come out.
Do you relate to feeling a little like Eeyore at times?
It can be a pretty simple fix. When you work towards having a grateful heart you begin to notice what's right instead of what's wrong!
One of the best ways to notice what is right is to begin to actively showing others your appreciation for them.
It could be a simple "Thank You, I appreciate you".
It could be leaving a note with a small gift.
Being grateful can be for something big or it can be for something small. The smallest things can make all difference in your life and that of others.
Here are some quick ideas for showing your gratitude to others.
1. Tell someone face to face how much they mean to you.
2. Put a note somewhere random that will make someone smile. Write in erasable marker on the bathroom mirror. Leave a note in a lunch box or brief case. Changing a screen saver.
3. Tell someone if you notice they're doing a good job–if they are at their job tell that compliment to the manager or owner.
4. Give a (sincere) compliment – Try these: "I really love it when you____________" or "You're so good at ___________________ "
5. †Make someone laugh.
Start looking for ways to show your gratitude to others on a daily basis, and I bet that Eeyore outlook just may change to a more †positive one.
I wanted to help the readers here at All About Gratitude spread some "thank you's" around. I've created little printable cards, free for the readers of All about Gratitude. You just need to be signed up for the blog tour updates here to get the download link.
Enjoy your day and have a little fun! Print out the cards and use them today. Also, you can leave a comment below and share it with us. Who do you want to say "Thank You" to?
This post is part of a Sheryl's Spring Forward blog tour for Overcoming Your Negativity, her new self-paced course which is a 21-day journey to positive thinking, a better attitude and a happier you. You can read other posts in this tour by going to her blog at GrowBloomInspire.com/tour. For more information on the self-paced course click here.