Gratitude for Constantly Climbing
Back in August, I posted how grateful I was that www.AllAboutGratitude.com has made its way into the top 1 million websites. I am happy to report that we are now in the top 500,000! According to Alexa.com, we are at 497,568 (at the time of this posting).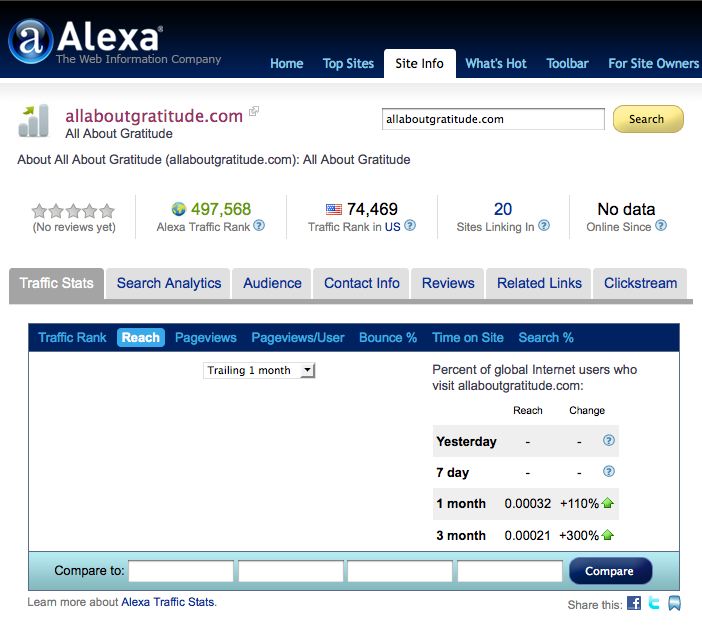 I am not sure how long this link will be active, so if you try it and it fails, you have my apologies!
I certainly would love some feedback even in the rough state it is in!
Be Well.