10 Simple Ways to Express Gratitude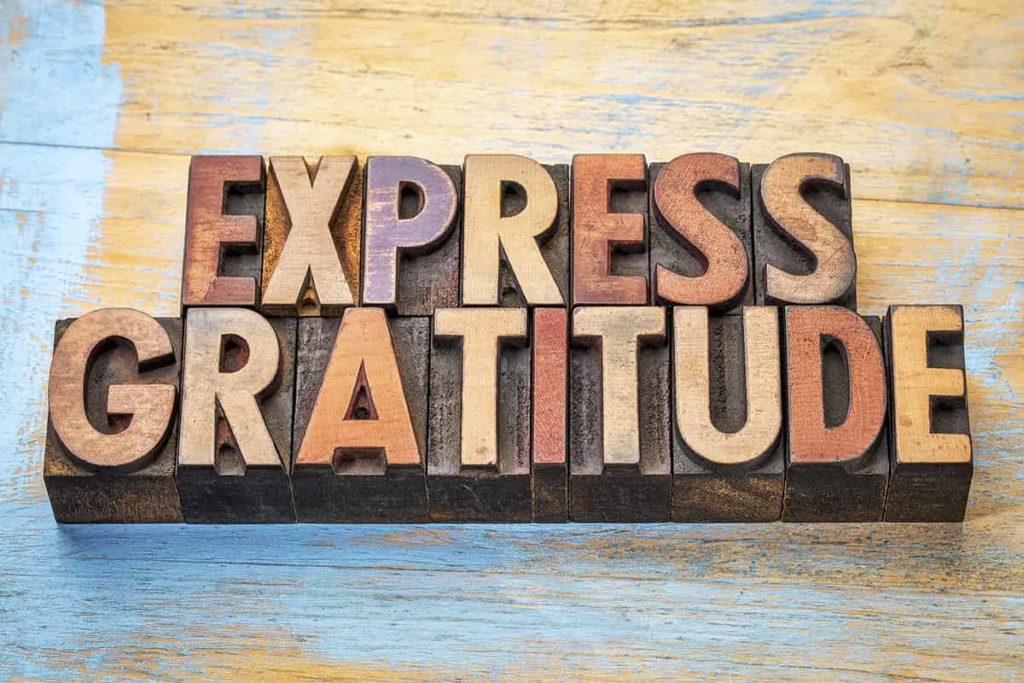 It may seem like a tiny thing, but expressing gratitude to someone and making them aware of it can profoundly affect their lives.
Can you picture a society where everyone appreciated the favors shown to them? Someone's day could be made brighter by even a small act of kindness, like a smile, which might inspire them to offer assistance again.
By showing gratitude, you can enhance both your life and the world.
To express your gratitude, use these strategies:
Express gratitude via a letter. Reading about someone's gratitude is sometimes pleasant. Additionally, it is more personal when something is written down than sent via text message.
Hug the person. Giving your family or close friends a hug is OK if you're feeling appreciative, but you should only do this in appropriate situations. Of course, not everyone will appreciate a hug, so be cautious about gauging their response in advance.
Do them a favor. Do something kind for someone without anticipating anything in return, no matter how tiny the gesture may be. Even if it's simply preparing a cup of coffee or performing a minor task, try your best to assist by considering what the person wants or needs.
Since actions speak louder than words, this straightforward gesture will convey your sincere appreciation.
Give them a small gift. A simple gift like a bouquet of flowers or a box of chocolates won't cost much, but the act of giving it conveys your appreciation for the recipient and your concern for them.
Express joy with their accomplishments. Express your delight in someone else's success. It would be wonderful to send someone a handmade card or some flowers.
Make a list. It won't take more than five to ten minutes, but it will demonstrate how much you care. Make a list of at least 10 qualities about someone while sitting down with a pen and paper. Mention the favors they've done for you that you appreciate. Then, send them the list!
Thank them in front of everyone. Public acclaim would be appreciated by certain people, even if not everyone will enjoy the attention. This is especially effective if you're the boss and your staff members are the ones you want to express your gratitude to.
Simply show up. Even when life is not going well for you, always be there for the people you care about. When you help someone else, you demonstrate your compassion and appreciation for the times they have stood by you.
Pleasantly surprise them. With your partner, in particular, this works great. Clean the house while they are gone shopping or surprise them with a delicious dinner. These small gestures can mean a lot to someone, especially if they have little free time due to stress or work.
Always look for the positive side of things. The events in your life might not always make you feel appreciative. particularly if you feel like something is awry. The time to express gratitude is right now, though.
Keep an eye out for the little things that work well for you. Think about these advantages and express gratitude for them. They may be able to help you forget about any drawbacks.
Pay attention to the small favors others perform for you under challenging circumstances. Let them know how their efforts were successful.
You don't need to go out of your way to show gratitude. The tiniest gesture can convey your gratitude to someone.