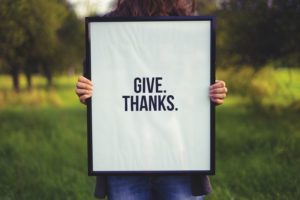 Chip Conley wrote an article at the Huffington Post that was very interesting. One short paragraph says a lot:
There's a growing body of research that shows it is not happiness that makes us grateful, but it's gratefulness that makes us happy. Doing just a few hours of writing in a gratitude journal over three weeks can create a positive effect that last six months or more. And, psychologist Robert Emmons has shown that practicing proactive gratitude can increase happiness levels by 25%.
Remember – Happiness does not make you grateful, Gratitude will make you happy!
Be Well.
(Note: this post was updated from a previous post)