Honestly, it is a struggle for me…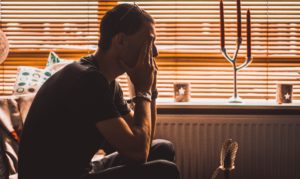 I admit it. Every so often, I contemplate about this blog. Should it continue writing? Should I stop writing each day? Is there any value, or should I say, are people getting benefit from it?
I am not looking for accolades or for awards. I am not seeking out compliments on what a great job I am doing. I am simply wondering if people are reading these short missives and obtaining some benefit from them.
With the Quote of the Day (if you are not a subscriber, you can sign up by completing the form in the upper right hand corner of this page), I can see the number of subscribers increasing on a daily basis. I can tell that people enjoy it and are encouraging their friends to sign up for the Quote. There are ways to measure the value of the Quote of the Day, so I am happy to continue sending it out each morning.
This blog, on the other hand… I am not so sure. With that in mind, please leave a comment if you enjoy coming here and reading this blog. Or, if you are not comfortable leaving something for all to read (the comments are public), kindly click on the link above that reads, 'Contact Us' and send a short note letting me know if you are acquiring anything worthwhile here.
Your thoughts and comments are appreciated!
Be Well.