Expressing Gratitude For Working Out and Taking a Strength Exercise Class At The Gym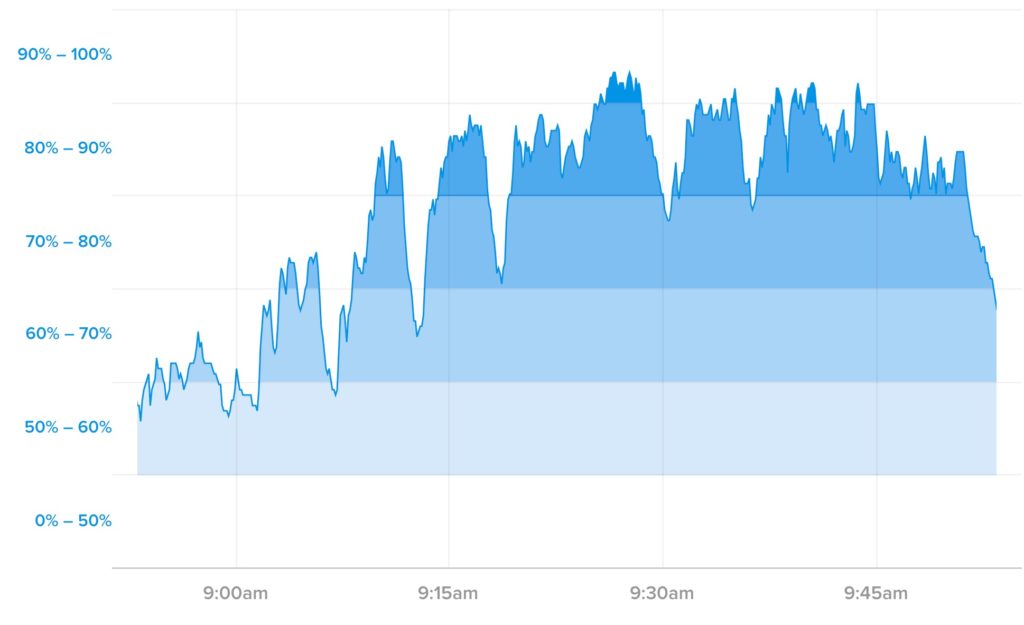 I want to discuss why I think expressing gratitude for working out and taking a strength exercise class at the gym is so important (as well as so rewarding). Learn the benefits of taking a class and measure your progress with a WHOOP fitness device.
Expressing gratitude for working out and taking a strength exercise class at the gym can be intimidating, especially if you've never taken a class before. But working out is an important part of a healthy lifestyle, and taking a class can be an effective way to stay motivated and get the most out of your workout. With the help of my Whoop fitness device, I can easily measure and track your progress.
What's So Great About Expressing Gratitude and Working Out?
Working out is essential for maintaining a healthy and active lifestyle. This daily practice encourages discipline and appreciation for all that your body can do. And although I don't always feel like working out, I do always enjoy when it is over! Studies have shown that working out can help to increase motivation, pump up energy levels, and better control moods and emotions in a positive way. And for that, I am grateful.
When it comes to working out, taking a class can be a great way to stay motivated and provide an environment with plenty of people to support and encourage each other. Despite many of us not feeling comfortable stepping into the gym, taking a class with others ensures that everyone is there for the same purpose and goal. I like to think of it as the expression goes, "Misery loves company!" While I am typically making comments about not wanting to do the exercise demonstrated by the instructor, I am grateful for her pushing me through the process.
Making Progress With the Help of a WHOOP Fitness Device
Measuring and tracking progress is key to maintaining motivation and perseverance. Tracking your goals and progress can make all the difference in staying on track and reaching your fitness goals. Having a device that not only allows you to track progress in real time, but also plan out different exercises and activities is invaluable. This is why the WHOOP fitness device is so great for me.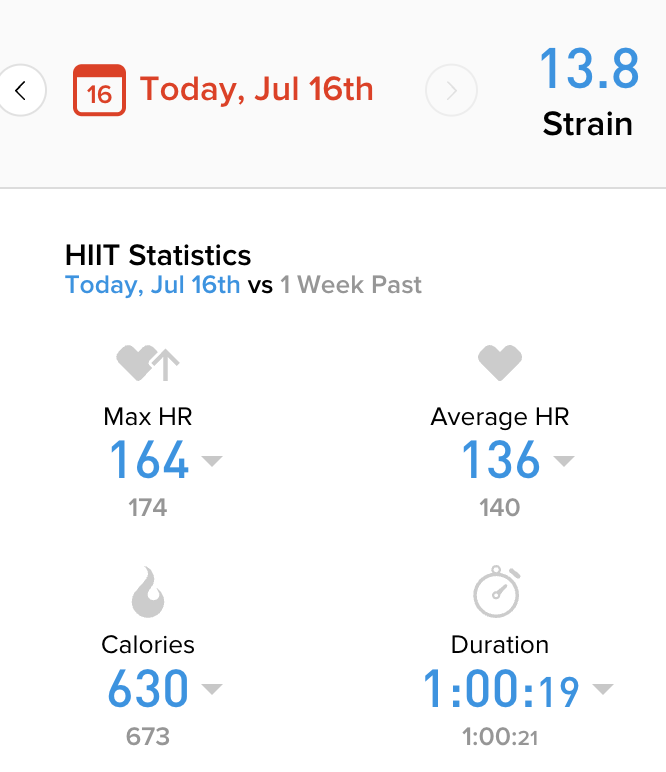 This device is designed to measure your body's strain and recovery levels, helping you to understand how hard to push yourself during a workout and when to take breaks to ensure you don't overdo it. With this device, you are able to know exactly how much strain each workout put on your body, and plan future workouts around reaching your goals of strength and conditioning. It monitors my sleep and the quality of my recovery. Based on this, it calculates how much I should push myself the next day.
I like numbers. I like data. And I like all it has to offer. Many people know about Fitbits, so you can think of this as a FitBit on steroids. The image at the top of this page shows my heart levels during class today. You can see when I was working hard, and when I took it a little easier.
For all it does, I think it is worth it (although it is a bit more costly than other devices). Clicking on my WHOOP link will get you a free device and a free month – I get a free month, also.
Why Gratitude Is So Important
Gratitude is essential in for me in keeping my motivation levels high and driving my body to reach its maximum potential. When we take the time to be thankful for all that our bodies can do, and for the progress that we make along our fitness journey, it's also one of the most effective ways to stay motivated and on track with your goals.
Expressing gratitude for working out and taking a strength exercise class at the gym is a great way to remind yourself that, despite the difficulty of the workout, you did it. It's important to be thankful for each and every session completed, no matter how small the progress may feel. Doing so will help you to maintain your motivation levels and drive to reach your goals.