In today's quote, I talked a little bit about my trip up Half Dome in Yosemite National Park. I am sharing this picture from the National Park Service's website. What a beautiful place!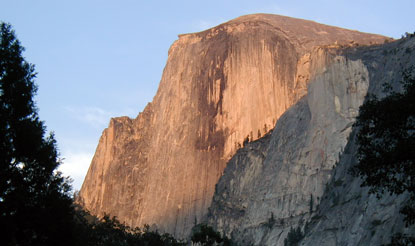 When my friend Marco and I hiked up, we went up the BACK of the mountain; we did NOT scale the face of it shown here! Make no doubt about it, I am not a mountain climber – I hike.
I am grateful for so many things about that trip. I am grateful for the National Park Service for maintaining the parks across the country. My gratitude abounds for the beauty of these places. I am smiling just thinking about the opportunity to start hiking locally and camping out in some of my favorite parks! I can't wait! I am sure I will be posting about these trips!
Be Well.
Paul.
The Gratitude Guru