I read this story of gratitude and wanted to share it with you.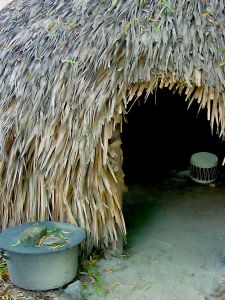 Once far away, but not so long ago, lived a woman in a house made of mud with a roof of straw. The woman had been befriended by an American Peace Corps worker when her husband died and wanted to present her with a gift on her birthday to repay the kindness.
She had nothing to give but her skill, so she started crocheting with any bits of thread she could find–from the roadside, leftovers from the neighbor's projects, etc. When the small mat was finished the woman began her 5km walk through the bush to find her friend and deliver the gift. The day was steamy hot and the ground burned her feet like hot concrete. She ran out of water when she was only halfway there and the wind chapped her lips.
Finally, she stumbled to the door of her friend, who brought her quickly in, gave her a cool drink, and wrapped her feet in a wet towel. As the American woman heard the tale of the gift and the determination it took to deliver. She cried with gratitude and wonder. As the sun started to set, the two women went to the well to refill the water skin and then the American woman offered to get the mule cart to take the woman home. The woman stopped her, saying, "I hope you won't be offended, but please understand that the walk is part of the gift." And then she was gone.
Be Well.
Sign up for the Gratitude Quote of the Day at: www.AllAboutGratitude.com