I took this picture the other night as I was out shopping. Looks a bit spooky. A bit Dark. A bit cool!
You can tell there was a storm coming! I was looking forward to it to help out the grass, the flowers, and clean out the air!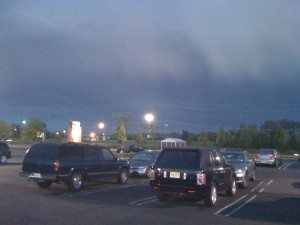 Good things out of 'bad things' – it just depends on what you are concentrating on.
Be Well.