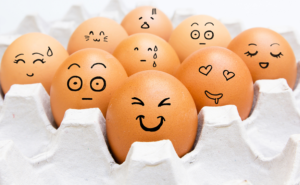 I received a letter in the mail (not an email, but a real letter sent through the Post Office!) from my Aunt Melissa (Hi Auntie M!). She was reading through a magazine that had an article about Gratitude so she clipped it out and sent it to me! It has some great 'stats' that I want to share with you!
The article starts off stating, "A recent study in the journal of Emotion reveals that grateful people are more inclined to be financially generous to others." The article then discusses how this was determined.
The article continues on to say that the study shows that, "gratitude serves an amazing purpose. It helps us flourish and live satisfactory lives, and build and fosters relationships with others, too."
Who would have known!?!? Well, I guess you can say that WE knew this, but now there is a study to prove it! Thanks again, Aunt Melissa for sharing this article with us! Now, the question is, "Are you signed up for the < a href="https://allaboutgratitude.com/ask/" target="_blank">Gratitude Conference Call?"
Be Well.