I sure that you have felt more grateful sometimes than others. The same goes for me! I am en route to Orlando for a long weekend. I hope to spend some quality time with my brother while attending a 2-day seminar.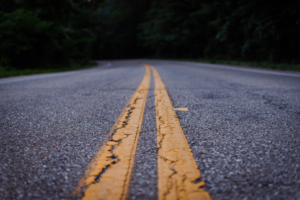 That is quite a bit to be grateful if I stopped there. I grateful for getting the time off from work (and thankful that I have a job that I enjoy). I am thankful for having the skills to do what I do. I am so happy that I enjoy traveling, that I have no issues flying on a plane or going to distant places. I realize that just these few things mentioned here cause stress and uncomfortableness (is that a word?) for many people.
On a more superficial level, I am so grateful to be relaxing in comfort at the President's club! It is dinner time now, so I am snacking and enjoying a nice drink. I so enjoy the atmosphere in here compared to at the gate! Whenever I can, I stop in here to unwind when I am flying.
To some, this might seem like bragging or showing off. Please do not think that! I am just saying that there are "little" things that make life a little more enjoyable. You should enjoy your life where ever and where ever you can. I was telling a wonderful friend today that although I had an all day meeting that many would consider a bear, I still had fun! Look for the fun in everything and be grateful that you can find it.
Now to some people, hanging out in the President's club is nothing; it is just a routine stop when traveling. To others, it is a privilege they think they will never know. In either case, anyone can enjoy this and should not take it for granted. In fact, if you really think it is completely out of your reach, send me an email. The first person who requests it will get a free pass to Continental Airlines President's Club as a gift from me.
Be Well and Be Happy!