Gratitude: Apply liberally for best results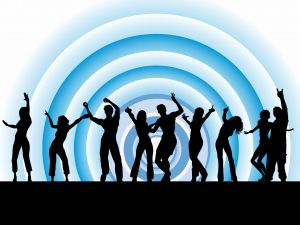 Ever search Google for 'Gratitude'? I was reading some articles yesterday when I came across an article (you can read the original post here) by a Mayo Clinic oncologist, Edward T. Creagan, M.D. It is an interesting and short article dealing with gratitude; he talks about a couple of instance where gratitude was found in his own life – at a retirement party and his piano teacher. Clearly, Dr. Creagan is a pretty smart guy!
What I really liked about the short post was his last sentence which offers some wonderful advice:
So an important lesson: Everyone needs to feel appreciated and encouraged. Don't pass up a chance to voice your gratitude for a job well done. Sure, this isn't brain surgery but just some common sense advice to make this sometimes cold and cruel world a little softer and a little kinder.
Let people know that you are grateful for something that they do for you. Don't take anyone for granted.  When you tell someone you are grateful for them, they will feel good! It is human nature! When you tell them this and they feel good, YOU will feel good as well! How can you possibly go wrong doing this?
I am glad I asked! I will tell you how to mess this up in an attempt to prevent the mess up from ever happening. Gratitude is meant to be sincere! If you go around spewing false statements (i.e., insincere statements) of gratitude to others, it will backfire! People can tell when you are being phony and will not like it at all! When you tell someone you are grateful for him/her, make sure you are saying it from the heart.
After all, isn't that what a life full of gratitude is all about?