I received an email today from a subscriber who was having Gratitude issues. After replying and letting her know my unsolicited thoughts, I thought that I would share this info with everyone.
Of course, certain things in the email were changed (i.e., name, and some other things) so as not to invade on anyone's privacy.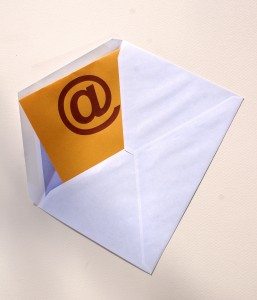 Paul, I wanted you to know that I am getting your daily gratitude burst and it gives me great comfort, so thank you very much.
At the moment I am trying to deal with many family problems and am finding it very difficult to have an attitude of gratitude. The ridiculous thing is that the problems are not mine and yet I am losing sleep over them.
Tomorrow i will start another gratitude diary and see if it helps.
Thank you for your encouragement.–John Doe
Here is my reply:
Hi John –
I am sorry you are dealing with this. it does not sound like you are having fun at all!
Here is my unsolicited advice – and it is free – so consider the value there 🙂
1. Just smile. Don't think. Just smile. This simple act can be a short respite from the stress you are feeling. It has the potential of changing your entire mood.
2. Remember that there is a lesson in all this for you. You might not like it and you might wish it was not happening. But, you are meant to learn something from this. In the middle of the confusion you might be going through, try to analyze what it is that you need to learn. Is it, "How do I deal with difficult family members?" Or perhaps it is, "How can I better communicate with my teenage son or daughter?" I don't know what you are facing, but you can grow from it.
The key here is to learn the lesson NOW so it is not repeated again in the future. I am a slow learner and I am presented with the same lessons sometimes.. over and over again. 🙂
3. A gratitude journal will help, I am sure! Make it a discipline. Set a time each day (or multiple times a day) and write it in. If you don't feel like writing, that is a sign that you really should! Here is a link to a post I wrote about them: Gratitude Journal
I hope these three tid-bits help you through this unsettling time. Doing them is easier said than done, I understand that. Give it your best shot!
Be Well.
Paul.?
Even if life is going great for you, these 3 items will help bring more gratitude into your life.