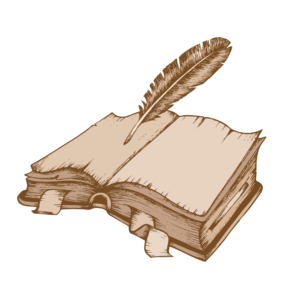 I found something out today that I think is fascinating! No… It amazes me that it is true! I think we can all agree that we know that gratitude has been around for a while. Longer than me. And you. And our parents. And theirs. And… well I think you get the picture.  It got me thinking and I did a little research.
I think the Bible is pretty old (not the oldest book, but at least a good starting point). In the Bible, Hebrews 12:28 says, "Therefore let us be grateful for receiving a kingdom that cannot be shaken, and thus let us offer to God acceptable worship, with reverence and awe" That sounds pretty old!
In the 1750s(ish), Adam Smith said, "One's awareness of merit derives from one's sympathy with the gratitude of the person benefited by the action. One's sense of merit, then, is a derivative of the feeling of gratitude which is manifested in the situation by the person who has been helped."  That has been around for a while.
So the thing that amazed me is that Gratitude was not really studied formally until 2000! "The systematic study of gratitude within psychology only began around the year 2000, possibly because psychology has traditionally been focused more on understanding distress rather than understanding positive emotions."  (http://personalpages.manchester.ac.uk/staff/alex.wood/positive%20psychology,%20past%20present%20and%20possible%20future.pdf).
If someone can find proof otherwise, I would love to learn that gratitude was studied more formally before then! Until then…
Be Well.
Sign up for the Gratitude Quote of the Day at: www.AllAboutGratitude.com