Gratitude For Volunteers, Interns or Mentors
I think I do my fair share of volunteering for my community; it brings me gratitude when I maintain a few websites for organizations in my town and when I volunteer at the local cable television station. I have also volunteered at a few triathlon races! Have you given any consideration to volunteering?
Volunteer, Intern or Mentor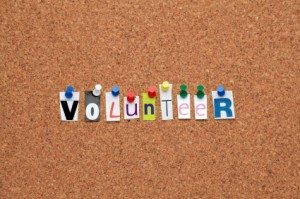 It goes without saying that many people's job situations have changed drastically since last year this time. What do you do if you have been laid off from a job and are still looking? What if you are a college student about to graduate and haven't been able to secure a job? That is not very satisfying, rewarding, or gratifying! Wh
at if you have a job and want to help people transition to new opportunities? I would suggest that you think about becoming a volunteer, intern or mentor. Volunteering can be am experience that fills you with gratitude. If you are not sure where to find a position to intern, the government and the private sector have a number of opportunities available for you to do just this.
Volunteer
You probably know that volunteers are individuals or groups who give their time, talent and abilities to a cause they believe in, without pay. The Bureau of Labor Statistics reported that in 2009, 63.4 million people volunteered – mostly through religious, educational, youth service, social or community service organizations. While this number might seem high, there are many other organizations that could still use our help.
Why Volunteer?
Challenge yourself and others to make a difference.
Take action and make an impact.
Gain leadership skills.
Get "real world" experiences, and it looks great on college applications and resumés.
Guilt.
It's fun!
Meet new and interesting people. It's a great opportunity to network!
Adventure – Go to new places, learn and do different things.
Get out of school – service projects make great field trips.
It's free! Volunteer and have a great time for free.
BONUS – Volunteering can help you gain experience for a much needed or mandatory career change.
My brother and his wife are helping on on Extreme Make Over: Home Edition – they have volunteered to help construct a home for a family in need. You can see some of the progress over at Goals Lead To Success.
Are yo
u already volunteering? Leave a comment and let me know!
Be Well.
Paul.
The Gratitude Guru