Gratitude Journal – Everyone Needs One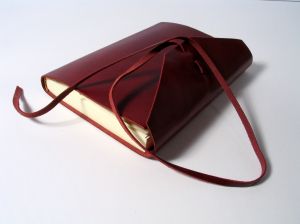 Everyone needs to have a Gratitude Journal! Do you have one? Pretty much anything can pretty be a gratitude journal – an old notebook, a loose-leaf folder, a dedicated journal notebook, an electronic document, or even a collection of scraps of papers! There is no right answer to that it physically is – whatever works best for you and your lifestyle is what you should use.
Your gratitude journal is just like a diary where you can record the events during the day for which you are grateful. A gratitude journal will become one of your most treasured items you possess! Within your journal, you will be writing down all the things for which you are grateful.
Everyday try to list 5 things that increase your gratitude levels. These entries can be anything; it can be for waking up in the morning and hearing the birds singing outside. It can be for having a car that gets you to to work each day – back and forth home to work. It can be that have you a job during these tough economic times. You can express your gratitude for living in your country. See how easy it can be?
Can this be done even when things are not going your way? Remember that time when the alarm didn't go off an you were running around trying to get ready for work in half the time? And then your car didn't start and you were late for work? That could be a good time NOT to write in your gratitude journal since you are surrounded by negativity!
NO! In these cases you MUST write in it! When you are at your worst, that is when you need to reflect and seek out the goodness in your life; what is around you at this moment that brings you joy, love, and gratitude? At time like this, gratitude is required! If you need to, read through your journal to get some ideas on what you were grateful for in the past. After reading a few things, your mood and spirit will shift 180 degrees and help put you back into having an Attitude of Gratitude.
There is always something that you can be grateful for during the day. Find it, and write it down. This may be difficult initially, but the more you practice it, you will find it gets easier.
Looking for a sample of what you can write? I started to list 1,001 things that bring me more Gratitude. Finally, want some more reading info? Click Gratitude Journal.
Check it out!
Be Well.
Paul.
The Gratitude Guru