Gratitude for Time Management and Productivity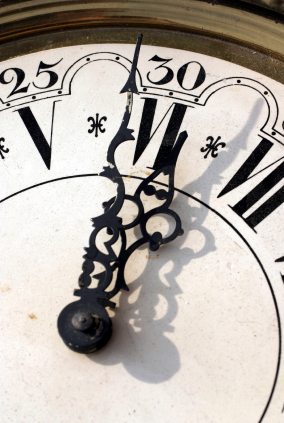 I admit it – I feel joy and gratitude (and sometimes elation!) when I have a bunch of tasks to do, and I get them done. I keep lists of things that I need to do, I schedule them and I plan them out. That is the only way that I can accomplish all the things that I want to do. It may not seem like it, but it take time to send out the Gratitude Burst everyday, write a blog post, keep an unrelated full-time job, teach a college course, volunteer at the local cable television station, maintain a few websites, balance my life, keep my sanity, and have fun. I get asked frequently, how do I get it all done!
Adopting time management and productivity systems is a good way to boost your productivity and get more done during the day. As I started off, my gratitude levels soar when I can tick something off the list! If you're not feeling the joy and gratitude and you are struggling to meet your goals or cross items off your to-do list, experimenting with time management systems can be a big help.
These are proven time management and productivity improvement systems that you can adapt or fine-tune to meet your own needs:
1. Getting Things Done. The GTD, or Getting Things Done, system was designed by David Allen, and utilizes a five phase approach to taking control of your life and improving your productivity. These five phases are Collect, Process, Organize, Review, and Do.
• This plan involves focusing on control and perspective rather than looking at priorities as the basis for time management.
• Getting Things Done uses a workflow process, allowing you to gain control over all of your commitments and key tasks that need to be accomplished. Perspective
is obtained through six different levels of focus that make it easier to determine what tasks need to be focused on, and when.
• I have purchased the book, Getting Things Done and have implemented many of the techniques. (Psst… Here is a secret – allow me to express my gratitude for being able to listen to it on CD! It really helps me be productive that way!)
2. The Pomodoro Technique. This is a simple time-management technique that involves the use of a Pomodoro kitchen timer to focus on work tasks. You set the timer for 25 minutes and spend that time working without stops or interruptions.
• You set the timer and begin to work without any pauses for as long as the timer is ticking. If you're interrupted, the timer stops. There is no pausing a pomodoro session.
• When the timer goes off, you take a 5 minute break away from your work. After 4 "pomodoro sessions," you take a longer break of up to 30 minutes before continuing with the process. While the timer is ticking, you should focus on your list of tasks without any interruptions.
• There are other ways to utilize the pomodoro technique to your advantage, including using a worksheet to track how much work you complete during each session, and to track notes and ideas for things you need to do after your pomodoro session so that you aren't interrupted while the clock is ticking.
• You can get your copy of the Pomodoro Technique Book as I have.
3. Zen to Done. Designed by the creator of Zen Habits, ZTD is an offshoot from the aforementioned Getting Things Done program. This program captures the same spirit of the GTD system, but with a greater focus on simplicity. ZTD focuses on changing one habit at a time, rather than several at once the way GTD does.
• The Zen system also focuses more on doing and structure than the original series, which are beneficial modifications for many people. Rather than trying to do too much, the Zen system focuses on organizing and managing time while simplifying tasks.
4. Double your Productivity for Life. This is a short program by Jason Fladlien. He offers many tips to double your productivity and you can use these tips over and over. I have to warn you… if you click on the link, his page is VERY, VERY filled with hype. Talk about salesy – it is a real turn off. But, if you can get by that and check out his system, you might find it very useful. Being skeptical, I tried it out ONLY because of the money back deal he had. I was pleasantly please with what I received. I have to admit – the gratitude levels kept moving higher as I work this system. Check it out: Double your Productivity for Life
Which System is Right for You?
When it comes to time management and productivity systems, there is no single solution that will work for everyone. The key is to find the system that meets your own personal needs, or you can modify what is available until you have a system that works. You may need to combine different productivity systems until you find comfort in a system of your own; this is what I have done. I have taken the simple steps from the Double Your Productivity for Life method and integrated it with GTD.
It is well worthwhile to experiment with different systems, because they may each contain elements that appeal to you. Draw out the time management and productivity elements that successfully improve your own organizational skills or brainstorm your own based on what works for you.
I am interested in what type of system YOU use. Leave a comment and let me know!
Be Well.
Paul.
The Gratitude Guru