Show Your Gratitude Every Day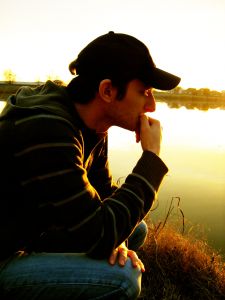 If you think that showing gratitude to others may seem like a selfless act, think again. It's something that you also benefit from. When you start showing your gratitude every day, you will be changing the way you think.
You'll start to appreciate a good life, no, YOUR good life, when the majority of your thoughts start being positive. You may experience negative thoughts and these can sometimes be overwhelming. Don't worry – you are human and everyone has some negative thoughts. Just because you have them certainly doesn't mean you're a bad person. As I said, they happen to everyone! The good news? You can strive to keep them to a minimum with the help of a grateful attitude.
If you have read the All About Gratitude blog for any amount of time you will know that there are many ways to express your gratitude. One way to express your gratitude every day is to keep reminding yourself of the big picture any time a negative thought pops into your head. If an insignificant quarrel with your boyfriend, girlfriend, partner, or spouse gets you all riled up and bothered, Pause. Take a deep breath and reflect for a moment. Keep in mind that the argument is not permanent and, instead, feel grateful for the gift of this relationship.
We are not here forever; our time is limited. It is important to remember that we must cherish the time that we do have and enjoy the benefits of living each day as if it were our last.
Be Well.
Paul.
The Gratitude Guru