Gratitude For a Delayed Flight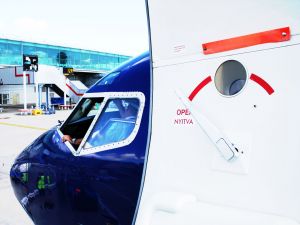 Is it necessary to start off a post letting you know I am filled with gratitude right now? You probably expect that as you are reading this missive on the All About Gratitude website! Rather than take it for granted, I still want you all to know I am filled with gratitude now 🙂
I am actually writing this out on my iPhone at 36,000 ft in the air flying down to Dallas/Fort Worth. I am en route to see some friends and learn a few things this weekend.
While waiting to board my flight, the dreaded announcement was made: 'Ladies and gentlemen, we are experiencing a repair on the plane you are waiting to board. We will let you know when the repairs to the cabin door are completed. Sit back, relax, and we let you know when you can board the aircraft.'
You can imagine the collective moans and groans from the passengers waiting to head down to Dallas. My first thought was 'Oh well!' My next thought was about how happy I was that they found this out NOW while the plane was still in the ground! Problems found while on the ground = Good! Problems Found while in the air = NOT Good!
The next time you feel like bad news has come your way, see if you can be grateful for something about the situation. I am sure there is something there. Seek and ye shall find!
Be Well.
Paul.
The Gratitude Guru