Gratitude for Something Unexpected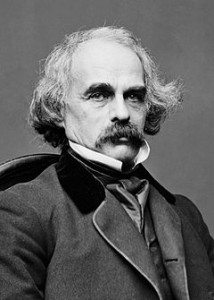 Is it possible to have gratitude for something that is unexpected? There are times when things happen and we attribute them as being bad and negative. If you open your eyes at the possibilities, you will be amazed at all the goodness that can come out of it.
Nathaniel Hawthorne went home to tell his wife that he had just been fired from his job.
"Good," she said. "Now you can write your book."
"What? Are you insane, woman? What do we live on in the meanwhile?" Hawthorne asked.
His wife opened a drawer filled with money. "I have always known that you are a man of genius," she said. "So I saved a little each week, and now I have enough to last for a year."
Hawthorne used the time to write, The Scarlet Letter, one of the great masterpieces of American literature.
There are a couple great lessons in here that we can all gain some benefit:
1. Look at things a little differently. He thought he lost his job. She thought he gained the opportunity to do what he loved! When you look for the benefits of your situation, you will find that you have a lot that you can express your gratitude! Focus on the goodness, and take note of the bad (but do not dwell on it).
2. Be Prepared! Nathaniel ended up in a comfortable situation because his Mrs. planned for this. A little planning can really save your butt when the going gets tough. Start prepping now and you will be doing the gratitude dance before you know it!
3. Many times we settle for getting by. I think that is the cause of a lot of mediocrity for many people. Even though people do not like what they do or they do not like their job, it gets them by. It pays the bills. And it is enough to get them through their life. They might even tell people about the love, joy, and gratitude it brings to them. But it doesn't. Many times people need to hit rock bottom to really see what they want and how to get it. Try to see that now, before you hit the bottom!
What does this story make you think about?
Be Well.
Paul.
The Gratitude Guru