Gratitude for Emptying Your Cup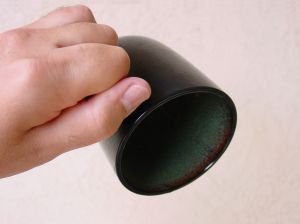 A university professor went to visit a famous Zen master. While the master quietly served tea, the professor talked about Zen. The master poured the visitor's cup to the brim, and then kept pouring. The professor watched the overflowing cup until he could no longer restrain himself.
"It's overfull! No more will go in!" the professor blurted. "You are like this cup," the master replied, "How can I show you Zen unless you first empty your cup."
Be grateful that when you empty your cup. Do not think of it as losing something, or having less of something. Think of it as making room for something newer, something better.
In a more literal sense, do you have physical things, materialistic things, that you can donate or give away? Is there something you are not using that can better serve someone else?
Why not call up one of the many charitable organizations and arrange for a pickup of some of your things.
The new recipient will most likely express their gratitude for what you give them!
Be Well.
Paul.
The Gratitude Guru