Gratitude For A Life Saver
Gratitude is always  important.  Especially when you are talking about your safety! After all, it is easier to ignore or take something for granted as opposed to taking time to express your gratitude for something! Most of the time, we do not think about the safety of our live in the everyday tasks we do.
Do you go running? I used to do a lot of running a few years ago when I would compete in Triathlons.  (Pssst….I wasn't exceptionally good at them, but I had fun!) I worked with Team in Training, the group that is associated with the Leukemia & Lymphoma Society. In return for fundraising for them, coaching, training, and some race expenses were supplied! It was an awesome experience! After my first race, I became a Mentor for the group. But, I digress with little history lesson.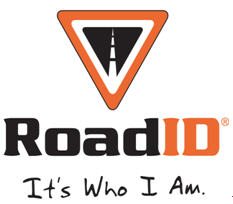 One item that always use when I go running or biking is my RoadID ankle band. This is a Velcro strap with a stainless steel, laser engraved emergency info, and is a life saver! It contains my name, contact information, and my medical allergies. If anything ever happened to me and I was found on the side of the road, all immediate pertinent information is found on it!
I have had this since the I first started training for Triathlons. It doesn't matter if I am running out on my own, or riding my bike with a group. I always put it on, "Just In Case!"
Actually, I wear it more for piece of mind for my family. They know that if something happens, who ever found me would have the proper information to notify them as well as any medical staff that might need to know. This is especially important if I am unconscious and/or cannot speak.
Each time I put it on, I feel grateful that I am taking precautions to ensure I am safe and that I know my family feels more assured that I protected just in case something goes wrong. It makes me feel better knowing they feel better.
And that is just another reason to be grateful!
If you do any outdoor work where you are exposed to cars, trucks, or other perils, you should take a look into getting one – click here to go to the RoadID website.
Enjoy your weekend!
Be Well.
Paul.
The Gratitude Guru