Your Local Cable TV Station
Chances are if you have Cable TV, you have seen your local Cable TV station. This is the station that goes out and films local concerts, the local government meetings, possibly the School Board of Ed meetings, and other local events. These stations generally do not have the crispness or uber-professional looking work when you compare them to the big Networks. If you tune in at 3 in the morning, you might even catch a bulletin board displaying announcements of the next Nature Walk, a Farmers' Market, maybe a Pig Roast Fund Raiser, or even a Pot Luck dinner at the local library.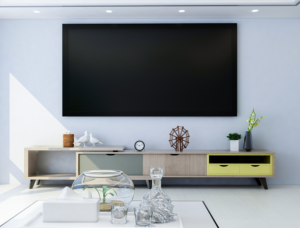 In my town of 2.4 square miles, we have just that type of tv station. Let me tell you… people love it! It is a great cornucopia of what is happening in town. One of the interesting not-so-well-known facts about it is that it is run entirely by volunteers. Programming starts at 9am and goes all the way til about midnight. 100% of the content is locally produced and 75% is
first run shows.
This type of group does a lot for the community. It takes a great deal of work to keep the station running. Oh, did I mention that it is not run by tax payers' dollars? Incredible! This is the type of group that you should be grateful to have in your community.
There are other wonderful groups that you should think about – the Senior Citizen building and it's community, the local Scouting organizations, The Boy & Girls Clubs, all the local merchants, and the list goes on. Think about the impact that they make on your life and your community. Take a moment out and thank the members of these groups.
After all, many of them are volunteers.
How about joining them?
(If you are interested in my local TV station, check them out – http://www.SomervilleTV.com/ – you can watch them live by clicking on the Live TV button on the left side of the page)
Be Well.
Sign up for the Gratitude Quote
of the Day at:
www.AllAboutGratitude.com