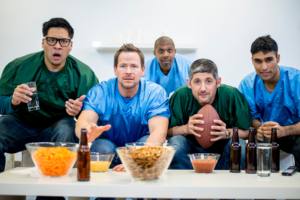 Today is the big game, Super Bowl XLIV. The match is between the New Orleans Saints and the Indianapolis Colts. If you are a football fan, this is your day! This is especially true if you are regular Colts or Saints fan. For many others, you are hoping to see a great game. Many people who are NOT football fans will be tuning in at 6:35 pm tonight not to see the game, but to watch the commercials!
This is the day for many parties and social gatherings. Whatever your plans are, and whomever you will be with, be grateful that you are there with them. Enjoy the people! Enjoy the commercials! And enjoy the game.
Oh, and if you don't mind, let me know if you will be watching the game if you are watching it for the commercials, or whatever your plans might be!
Be Well.