Your Gratitude Will Increase If You Improve Your Powers of Concentration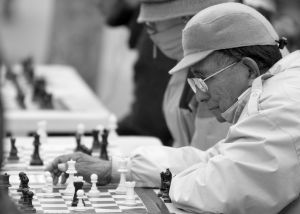 Have you ever thought about how your gratitude will increase if you improve your powers of concentration? I don't think most people will consider the two topics together, unless of course, your are concentrating on gratitude!
If you stop to ponder it for a movement, when you improve your powers of concentration you can actually get more done in less time (Can you tell I am keeping with the whole productivity theme I recently wrote about here?). Here are a few of the major benefits of developing your ability to focus as well as some practical steps for achieving some pretty extreme concentration abilities; let's consider some of the benefits you achieve when you improve your concentration:
1. As I already indicated, you will be more productive. By devoting your full attention to the task at hand and you simply are 'in the moment', you will end up producing a much better work product. You will be able to complete this in less time and end up with something better than you would have had if you are thinking about 10 other things (I call this monkey mind).
2. Would you believe that you will actually be a better friend when you start concentrating? Yup! It is true! Have you had a discussion with someone who is busy thinking about something else? It is almost as if he/she is not there. Conversations will become more pleasant when you feel like the other people participating are really listening to you. A rewarding conversation will increase the feeling of love, joy, and gratitude that you feel. If that works for you, it will work for them! Paying attention to others will help you appreciate your not only your family and friends, but it will also work with your co-workers.
3. I mentioned in the first item, the notion of the monkey-mind. When you loose the monkey mind, you will feel more peaceful. When you feel more peaceful, you will also experience more gratitude. There are plenty of studies that have demonstrated that multitasking makes people slower and less effective at performing various tasks. Trying to do too many things at once can cause stress and make you feel less alert. By contrast, focusing on one thing helps to calm your mind. A calm mind leads to gratitude as well.
I will continue on this topic tomorrow if you find it interesting enough. Let me know by leaving a comment.
Be Well.
Paul.
The Gratitude Guru