When good news comes out, it is time to share the gratitude!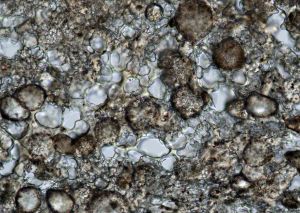 You may recall that last December I donated some of my bone marrow to an anonymous person (You can read about it here: How I Saved a Life). Before and after the procedure, I was informed that I would probably never learn about the person other than he is a 57 year old male.
I was working this morning when I received a phone call from the HLA Bone Marrow Registry. Nancy informed me that she had news to share with me regarding the Bone Marrow Recipient. Seeing as I wasn't supposed to hear anything, I immediately thought they needed additional bone marrow from me, or something much worse!
Nancy let me know that she had received responses from a 3-question survey that only permits one-word answers. The questions and answers were:
1. Has the recipient been grafted? This means, was my bone marrow accepted by the recipient? Answer: Yes!
2. How is the recipient recovering? Answer: Well – Proceeding as Expected (this is the second highest rating)
3. (The most important question) Has the recipient been discharged from the hospital? Answer: Yes!
Wow! Can I ask for anything more? What a way to start my Friday! Needless to say, I am really happy right now!
Be Well.
Paul.
The Gratitude Guru