Your Money Situation… with Gratitude? Part III
Here is the last part of having gratitude for your current financial situation. Here is Part I & Part II if you missed them.
When we last left off, I was talking about the first 3 of 6 steps to experience the success others only dream about. And here are the final 3 steps.
4. Getting out of debt. Once you get free, nothing can stop you from living the life you want to live. No matter how high the mountain seems at first, the only way to the top is by taking small steps. The key, though, is taking steps that lead you in the right direction. Knowledge is power when you act upon that knowledge.
When you learn effective strategies for getting out of debt, you'll feel the exhilaration as you move closer to becoming debt-free. You'll begin to feel more in control of your life than you ever have before. When I reach the point where I was no longer 'in debt', my gratitude levels soared!
5. Bringing in extra cash. One stumbling block you may encounter is finding a way to earn the income you need to survive and thrive. However, with the right strategies and a determination to succeed, this stumbling block can be turned into a stepping-stone toward your success.
Many online and offline income strategies offer you the opportunity to realize your dreams if you'll take the first step today.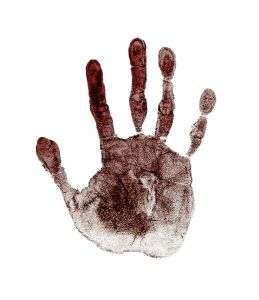 6. Protecting your identity. In the world we live in today, failing to protect yourself against identity theft and other financial crimes could derail even the best of financial plans you've made. Thankfully, protecting yourself is easier than you think. When you do, you'll have the confidence that comes from knowing you've done everything required to protect your success. This step is not to be taken lightly. As a person who has had his identity stolen twice (UGH!) make sure you are protected! I am grateful that I have taken steps to prevent it from occurring again!
Your financial prosperity is closer than you think, but the choice is yours. You can stay on the couch, like most people, paralyzed by fear and living a stressful life that falls far short of the life you crave. Or, you can take simple steps today that will lead to a bright tomorrow for you and your family.
If you create a realistic roadmap, use effective strategies to reduce your debt, use credit wisely, and save toward your dreams, you'll experience the financial independence that most only dream about.
Be Well.
Paul.
The Gratitude Guru